'Susan' the Civic SI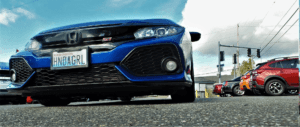 We're gonna start this one off with a real simple statement: Everyone has passion for something. We all have that thing that's so important, so second nature to us that it may very well be embedded in our DNA. The passion of some is buried deep down, and bubbles proudly to the surface in others. Sometimes it can be difficult to tell what someone's passionate about, and in other cases, like that of Liberty Bay Auto Service Advisor Ranay Retzloff, it's easy to guess the subject of her affections, because it comes in a quickly noticed 'Aegan Metallic Blue' exterior.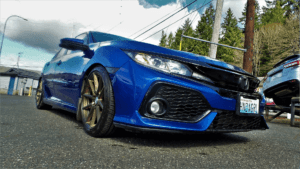 In April of 2018, on the sun-beaten lot of a new Honda dealership, Ranay decided that the 2018 Honda Civic SI would be her new daily driver and project car – a concept that's not strange to Kitsap locals looking to enjoy their drive on a reasonable budget. The Civic platform has always been a popular choice for tuners worldwide, and the popularity carries over into Honda's newer coupe/sedan models just like you'd hope it would. With a turbo and six speed manual transmission, Ranay declares her favorite thing about the ride is that it's "mean, fast, and unsuspecting." Speaking of unsuspecting, Ranay includes that it's incredibly entertaining to break the news of Susan's female ownership. "I love that no one suspects a girl to own and drive this car."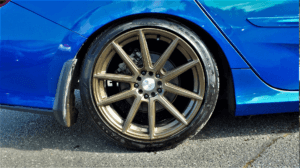 Regarding aesthetics, Susan rides on an attractive set of 18" F1R F27 wheels, and features a sporty-looking chrome delete kit, carbon fiber accents and badges, fifteen-percent window tint, and Sickspeed engine dress-up to complete the look.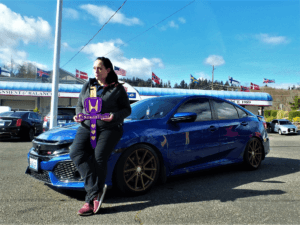 A selection of parts and upgrades have been included in Susan the SI's build list thus far; some basic upgrades that bring Ranay's soon to be race-car to it's desired starting point. Installed presently are a set of D2 2" Lowering Springs, Turbo XS blowoff valve, and a custom muffler delete that gives Susan an audibly different growl. Ranay concludes, "this is not enough." We at Liberty Bay Auto Center agree wholeheartedly: more things!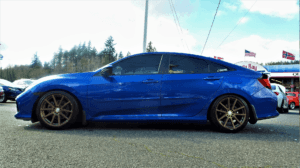 As for those future plans? In April 2020, Susan the SI will be receiving a myriad of new mechanical and visual upgrades, including a new 3M Vinyl Wrap, new custom emblems, D2 air suspension w/ Vera air management, PRL cold air intake, Hondata tuning work, a Civic Type R body conversion w/ custom accents, a full ceramic coating service from Liberty Bay Detail Center, a set of 27Won Rear track vents, and an IKON Motorsports front spoiler.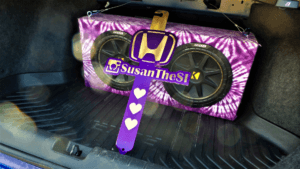 The culmination of these visual and mechanical upgrades? The drive, of course! In regard to her favorite road adventures to take, Ranay isn't picky, "anywhere that lets me drive fast and has good photo opportunities!" Along with her affinity for car-culture, Ranay also enjoys photographing her ride and sharing the images on her Instagram: @susanthesi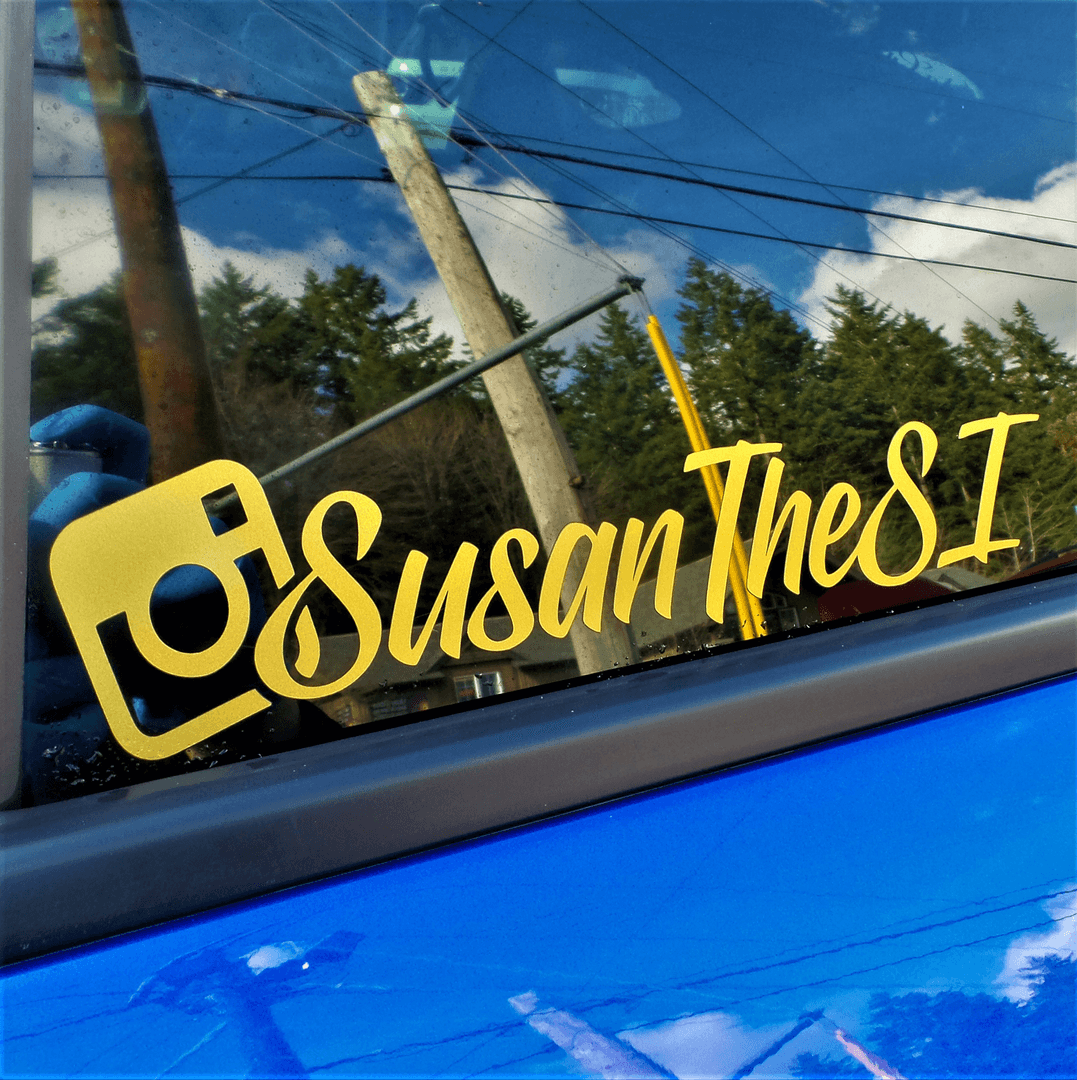 Bookmark www.libertybayauto.com/blog for more featured staff rides articles, helpful car tips, Liberty Bay Auto news, and more!