Is Now a Good Time to Buy a Car?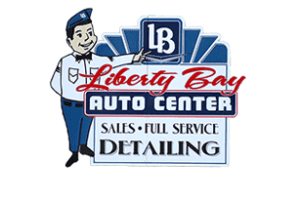 What a question! Being that a car, truck, or SUV is the second largest financial investment for many people in the Pacific Northwest, knowing the right time to make that investment is just as important as deciding what to buy, or even who to buy from!
From case to case, person to person, there's plenty of factors that vary in the realm of whether or not purchasing a used car is a smart financial decision – after reading this, you may find more of those factors are aligning right now for you than ever before!
Talking to the right people.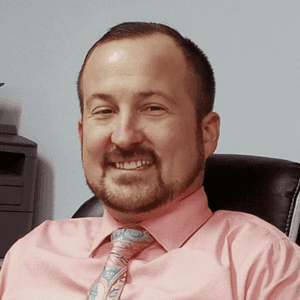 I wanted a solid answer to this burning question, so I sat down with a couple folks here at Liberty Bay Auto Center that would have some insight into this. The first brain to pick was our resident finance expert, Colton Meakin.
ROBB: "Simply put, is now a good time to buy a car?"
COLTON: "That depends – a used car? Absolutely. If you're looking to buy a car right now, and you're on the fence about going used or new, you gotta' keep in mind that supply of brand-new vehicles is low due to current supply chain constraints, so naturally those new car prices are going to be higher. Not only that, it's important to keep in mind the good bit of equity lost the moment you leave a dealership in a brand new car. As an independent used car dealership with a full service shop at its disposal we have no problem keeping top quality vehicles in stock that are comparable to new models – so it's always a good time to shop here first."
ROBB: "How about borrowing rates?"
COLTON: "Interest rates have stayed relatively low throughout the pandemic – and there's a general consensus among Financial Experts that interest rates could continue to drop through 2021, as they did last year. It's a nice reassurance for most people that they're getting a pretty optimal rate right now. I've been in the business for 10 years, and I've never seen used auto rates as low as they are now!"
ROBB: "Is it smart to use my tax return as a down payment?"
COLTON: "Anything you can do to increase your down payment is going to save you money in the long term. We – as well as any financial expert – will always recommend putting down as much as possible for a down payment, and thus, using your tax return isn't a bad idea at all!"
ROBB: "What about the stimulus, could I combine that with my return and qualify for a better loan?"
COLTON: Lots of people are looking at using their stimulus in combination with their tax return to make a greater down payment – like I said, a bigger down payment is always good, so adding the $1,400 stimulus into that is just as smart! A larger down payment will always help put you in a more equitable position."
Liberty Bay Auto Center and CUDL
Admittedly, we spend a lot of time talking about the high standard of quality that we strive for here at Liberty Bay Auto Center. We buy cars in great condition, we trust incredible technicians and detailers to bring them to their prime, and we hire the most professional and approachable people to sell them.
With all that good stuff coming together, one might think buying a car, truck, or SUV at Liberty Bay Auto would be an expensive endeavor, only for the full-pocketed. Not so!
Colton Meakin, the very same Finance Director I spoke with earlier, also clued me in on what makes us such a financially approachable pre-owned car dealer. Aside from aggressively competitive pricing on vehicles, the answer is one word – er acronym, rather: "CUDL." (It stands for Credit Union Direct Lending.)
ROBB: "CUDL? That's a funny name, what's it all about?"
COLTON: "Credit Union Direct Lending gives participating dealers and their customers the benefit of working directly with all the loan underwriters at 200-plus credit unions in Washington and Oregon. Before CUDL your only option really was to go into your bank and trust that they were already going to give you the best rate – which isn't always the case. For example, if you bring us a preapproval from your bank, we can do all the CUDL paperwork necessary and work to secure you an even better loan offer at a Credit Union you wouldn't have otherwise seen an offer from!"
So there you have it: Rates are optimal, used car supply is strong as ever, and Liberty Bay Auto Center has the resources to get you into a top-quality used car, truck, or SUV at an affordable price! Now is a GREAT time to shop for a used car at Liberty Bay Auto Center in Poulsbo, Washington!