Inventory | Chevy Silverado 2500HD
Growing Up Chevy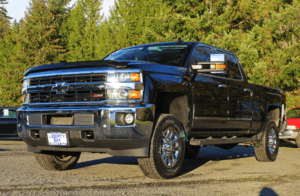 When it came to getting utility out of your vehicle – especially when growing up in the relative backwoods of Seabeck – it became quickly apparent to me that the full-size truck was the hot ticket item to own. The style is popular enough that in 2018 the Ford Motor Company discontinued its cars to focus solely on its truck and SUV platforms (along with an EV Mustang, but we'll talk about that another time.)
Speaking on an equally popular brand, Chevy's line of C/K, Silverado, and Sierra trucks were always prominent on those Seabeck roads. Tree blocking the road? Friend needs a tow? Take some firewood to Grandma? No matter the job, Dad's old Scottsdale or the neighbor's Silverado could tackle it, surely. The harmonious balance of function and intimidating form that is found in the full size truck just isn't matched by any other genre of vehicle. Today we look at a Chevy Silverado. A big Chevy Silverado. A big, diesel, Chevy Silverado.
New Power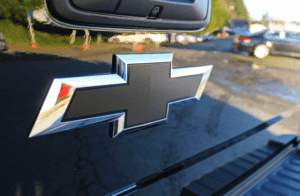 The Silverado first began production in 1999, replacing Chevrolet's C/K line of trucks. The C/K series had been running since 1964. (If you recall, we featured a modified Chevy C10 in an older blog post, which sits just a *little* lower to the ground than today's item.) Since the release of the Silverado, named for the C/K's highest trim package, the trucks have served as reliable work-trucks, off-road adventurers, and aired-out show-pieces. This Silverado, a diesel 2500HD LTZ model, is about as capable as any of these trucks come. Boasting over 360 horsepower and over 380 foot-pounds of torque – this diesel monster is more than prepared to haul your horse trailer, camper, or whatever unfortunate roadside-fellow that happened to be driving a lesser truck.
Dealerships & Trucks
When it comes to shopping for a used truck it's important to take into consideration the vetting process your dealership has in place to verify the function and safety of the vehicle. Since the general purpose of a truck is typically more work related, the chance of items needing repair before resale are higher. Luckily, Liberty Bay Auto Center in Poulsbo, Washington has Kitsap County's most highly certified technicians and detailers that ensure every vehicle they sell is in top condition before leaving the lot.
A Solid Ride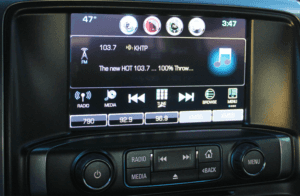 After looking at the initial inspection documents, I can tell you the Duramax 6.6L V8 Turbocharged engine isn't just in good shape – it's ready to rock! Our ASE (National Institute for Automotive Service Excellence) certified technician gave this ride the green-light, and our sales team even footed the bill for a set of stylish running boards – since stepping into this behemoth can be challenging for some. (It's not easy for me, and I'm 6' tall!)
You can see more about this truck by clicking the inventory link below, or by calling one of our Product Advisors for a friendly and informative chat at 360-697-4066.