Pre-Owned 2020 Mazda MX-5 Miata Club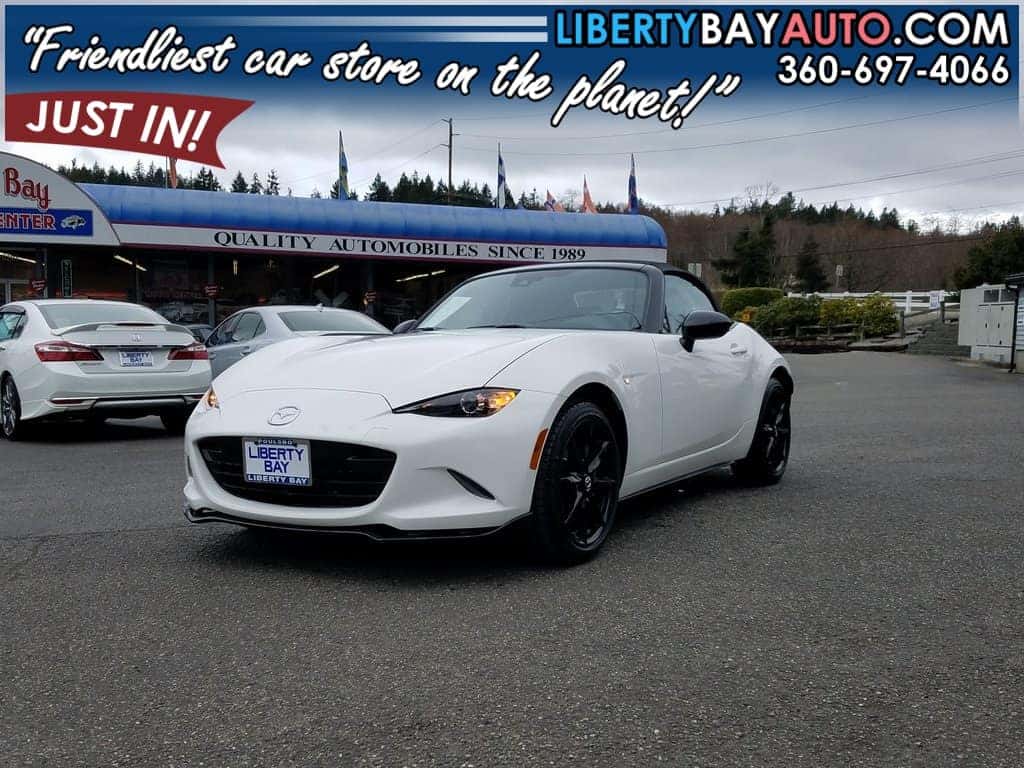 CLICK HERE FOR FULL VEHICLE INFO
When Mazda car designer Masashi Nakayama sat his design team down to draw up the first rendition of the MX-5 Miata he envisioned much of what we see in the current ND design, an angular beast to threaten the pavement – however, this was the dawn of the 90's, and Masashi's first design was rejected for a less edgy body style that aimed to make the car appear smaller overall. Now that angular body styles are making a significant comeback, one can only assume Mr. Nakayama had reached into a thirty year old file cabinet and dusted off something he was hoping to do from the start.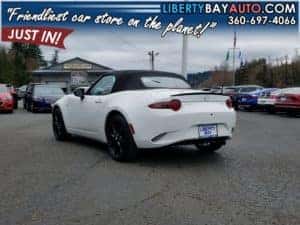 Here we are now: the fourth generation of the MX-5 – a sleek, angular design that's almost as fun to look at as it is to drive. It's worth noting this little car takes home a 4.9/5 rating for visuals on Cars.com. Since we're a solid four years into this body style now, there's a decent chance of finding these rides in varying condition at dealerships across the United States, but that raises the question – where should you buy one? We may have a slight suggestion.
What we have here on our lot is of no exception to our rule of high-quality, low-mileage vehicles. The Club edition of the 2020 Mazda MX-5 Miata comes with built in Apple & Android phone sync software, backup camera, as well as heated seats.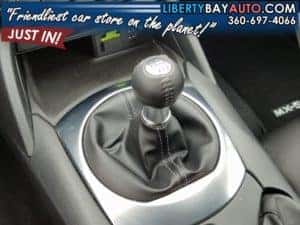 Within the prolific façade, under the hood, a 2.0L 4-Cylinder engine sends audibly-gorgeous exhaust tones out of the back. The quick rev that comes with a turn of the key is satisfying every time. Pedal down, the MX-5 Miata Club makes 60 in just under 6 seconds and takes home a 4.9/5 rating for performance on Cars.com.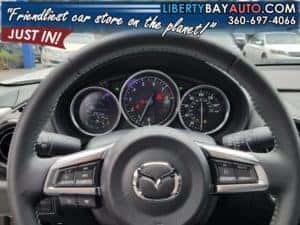 If you're looking for an entry level rear wheel drive experience that won't likely break the bank – there's fewer options better than the Miata. If you're looking for excellent customer service, four free oil changes, the best service department in Kitsap County, and superior detailing, then buying this particular 2020 Miata might just be the move for you. Even if this unit sells before you get your chance, fear not! Our vehicle finder service can surely track down any vehicle make, model and year you're looking for!