Sell Your Car With Liberty Bay Auto
What is consignment?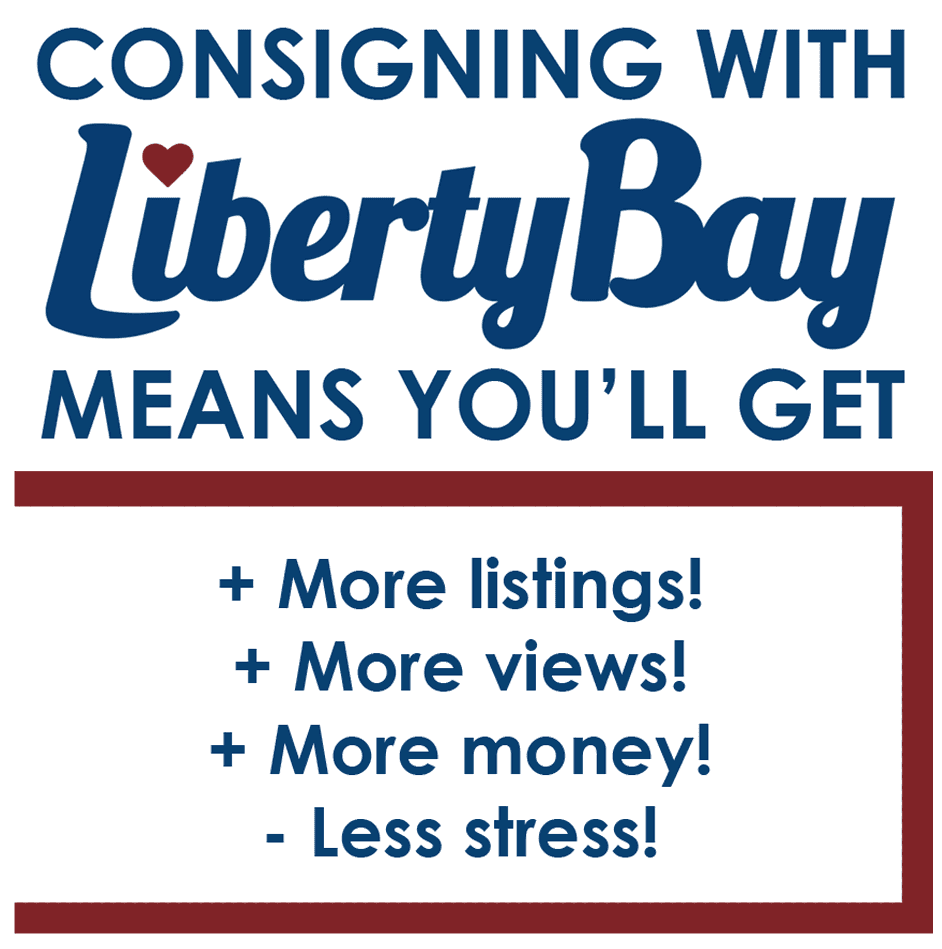 Consigning your car with a dealership simply means leaving all of the responsibility of preparation and sale with that business – including the financial ins-and-outs which usually means making more money than trying to sell the vehicle on your own.  Trying consignment with Liberty Bay Auto is possibly the smartest thing you could do when it comes to selling used used car, truck, or SUV. Consigning is different than simply selling your vehicle to us directly, which we also encourage! Consigning your vehicle with LBAC means we'll handle every aspect of the sale on your behalf – inspection, detailing, listing, selling, and delivery!
Why Should You Consign With Liberty Bay?
THE POWER OF MARKETING
We advertise on multiple automotive sales websites! We also share inventory content with over 10,000 followers on Facebook and Instagram! Additionally, our website sees thousands of unique visitors looking for their next ride! Consigning with us means plenty of people will be shown high-quality photos and thorough information about your vehicle on as many platforms as possible!
DEALERSHIP ADVANTAGES
Not only do most buyers prefer the peace of mind they get by buying from a reputable dealer, but we also offer the advantages of accepting trade-ins and providing financing on all of our consignment vehicles through hundreds of reputable lenders. A consignment vehicle receives all the same benefits as other cars on our lot which opens your vehicle to a number of additional buyers.
INDUSTRY TENURE
Our store – Service, Detail, and Sales alike – has over thirty years of experience in the automotive field and our professional team can guide you along the quickest, easiest path to a successful sale – be it to us directly, or via consignment. You can rest assured that consigning with Liberty Bay Auto Center means that you're working with the right people – we're more than just experienced, we're experts.
Custom Ads Just for YOUR car(s)!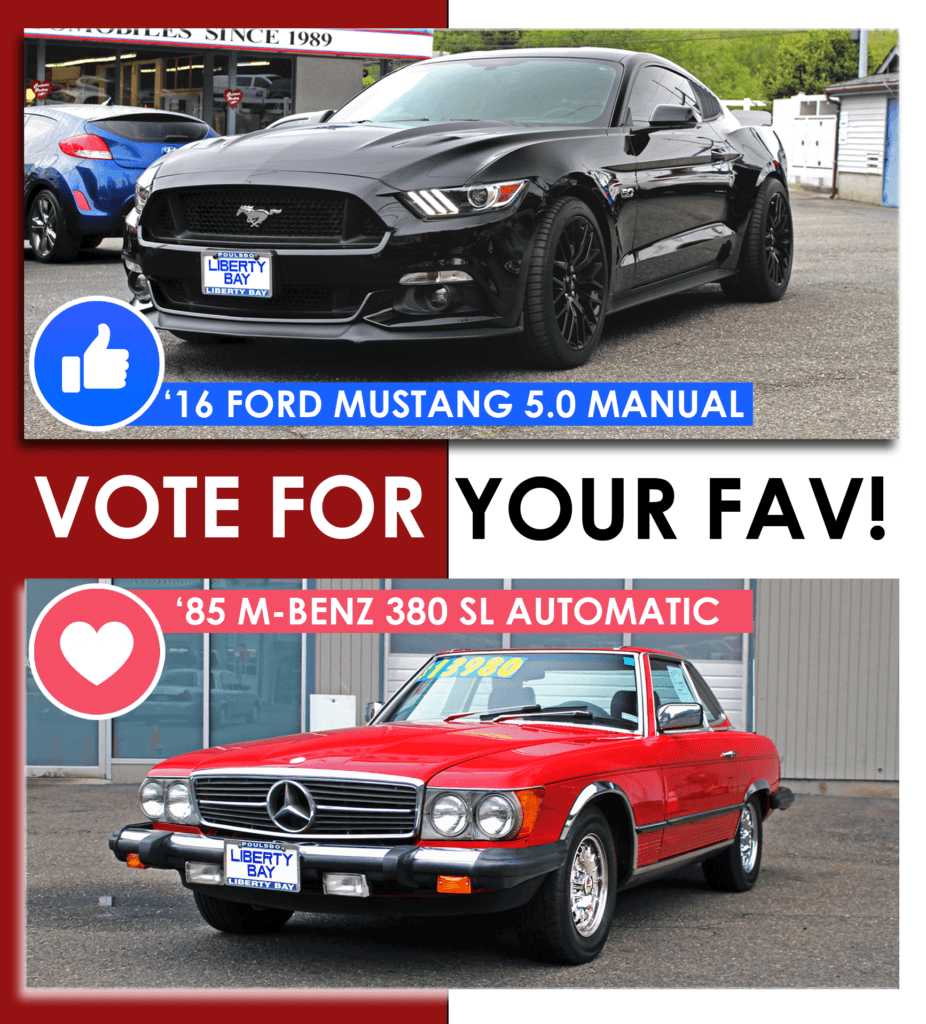 When it comes to selling your car in today's almost exclusively online market, there's something to be said for doing whatever you can to stand out from the hordes of listings all over the net. We're proud to say that our online marketing team comes up with great content that is proven to help sell your vehicle faster!
The image you see here was specially designed by our in-house design team to advertise the sale of two unique rides brought to us on consignment by one great customer!
"Can I Just Sell You My Car?"
Of course! If you'd rather simply sell your car, truck, or SUV to Liberty Bay Auto Center, we'll make that process quick, easy, and totally transparent! Typically a quick phone call and an inspection is all we'll need to approve buying your ride!
We make extremely competitive offers to people looking to sell their car. Before you go through the hassle of photographing and posting your car online, then meeting with strangers from the internet on top of that – just give us a call at 360-697-4066 and we'll be more than happy to discuss your vehicle and the potential of our buying it!