A Premier Pre Owned Car Location
A FRIENDLY SALES PROCESS FOR EVERYONE AROUND POULSBO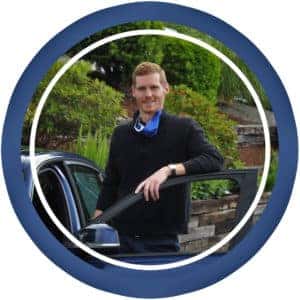 People from all reaches of Kitsap County – including Bainbridge Island, Bremerton, and Silverdale – have been coming to Liberty Bay Auto Center for over thirty years to get the help of the best car people in the business. It's no wonder, though – these people are simply already in the know on what I'm about to tell you – Liberty Bay is the premier location to find your next used or pre owned car, hands down. Our friendly staff, comfortable building, warm ambiance, and retro decoration really bring home the feeling of stepping right into your favorite old feel-good movie; the kind of place that just does good old fashioned, friendly, honest business. We don't even like to call our team "Sales People" – that term implies they're just here to sell you something! Instead, our team is comprised in part by expert Product Advisors – friendly, knowledgeable men and women who truly believe in the Liberty Bay way of doing business.
THE BEST PRE OWNED CARS, TRUCKS, AND SUVS NEAR BAINBRIDGE ISLAND
Pristine pre owned and quality used cars are our specialty. Every vehicle we take in (be it from private sellers, auction, or trade in) undergoes a rigorous fifty point inspection by a brand-specializing, ASE-certified mechanic. At the very minimum, every vehicle receives an oil change – as well as wipers and air filters as needed. More often than not, it does take some additional work to get these vehicles up to our high standard of quality. Ask one of our Service Advisors or Product Advisors for more information about our inspection process – they'd be happy to fill you in! This work helps ensure that the vehicle you choose to leave with is reliable and safe. We also make sure that every vehicle undergoes a full interior, exterior, and engine detail by a certified detailer making use of top-notch equipment and tools! The car you leave with will be clean, safe, and just what you wanted. That's a guarantee we can make.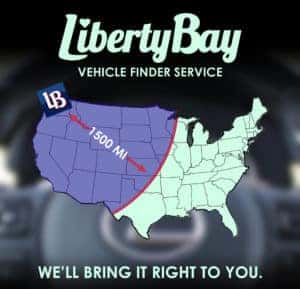 OUR VEHICLE FINDER SERVICE
Usually our inventory will hold around seventy-five high quality, low-miles cars, trucks, and SUVs – which provides plenty of options for you to choose from – but sometimes the exact drivetrain, color, or package you're looking for might not be on the lot; that's when Liberty Bay Auto Center's Vehicle Finder Service becomes your best resource. Either by filling out an online form here or communicating with our Retail team directly, we'll begin the process of getting the EXACT vehicle specifications you're looking for, and searching across over 15 different states including Oregon and Idaho, and even parts of Texas!
At Liberty Bay Auto Center, instead of the customer-frustrating experience of in house financing, we instead choose to work with over 100 different banks and lenders. We will help you by communicating directly with these lenders and using our long standing reputation with the banks to ensure that the terms of your auto loan are the best they can possibly be. Our Finance Director, Colton Meakin, is proud of the work he does – everything from helping people who are unsure about their ability to get a loan, to improving upon the finance experience of people who have worked with other pre-owned and used car dealerships in and around Kitsap County.