Restaurants Open on Thanksgiving Near Tacoma, WA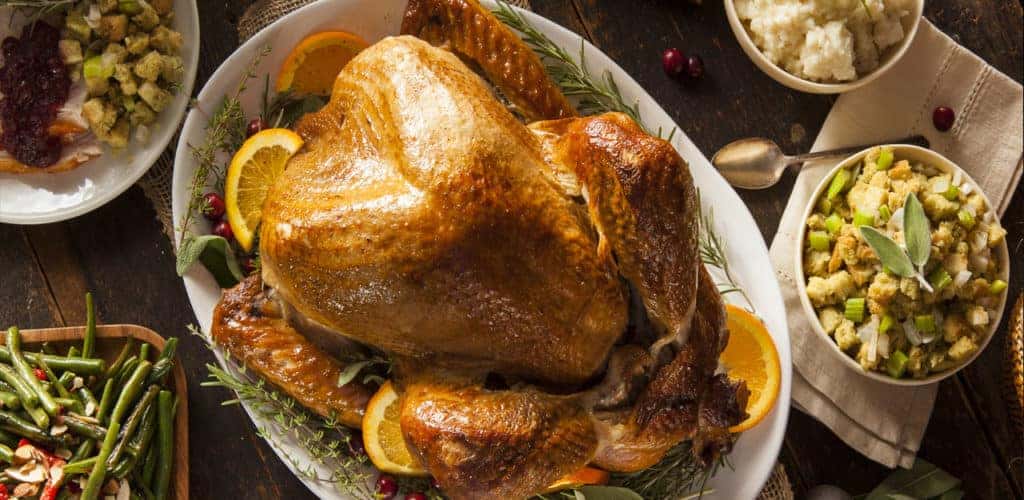 Ready for Thanksgiving dinner but not the mess that inevitably follows? Check out one of the restaurants open in the Tacoma area this Thanksgiving.
Is there anything quite as magical as sitting down to Thanksgiving dinner and seeing all of the amazing dishes lined up ready for you to dig into? We didn't think so. At Liberty Bay Auto Center, we've been looking forward to this year's Thanksgiving dinner since we finished last year's Thanksgiving dinner. If you're like us and cannot wait to enjoy some amazing food with your family and friends, but you aren't quite looking forward to cleaning up the mess that follows, leave it to the professionals and make yourself some reservations at one of the restaurants open on Thanksgiving near Tacoma.
Cliff House Restaurant
This Thanksgiving, bring your family over to the Cliff House Restaurant overlooking Commencement Bay in Northeast Tacoma. In addition to the traditional dinner menu, Cliff House Restaurant will feature a special Thanksgiving menu consisting of a Traditional Turkey Dinner, USDA Choice Prime Rib, Alaskan King Crab Legs, Pumpkin Pie, and much, much more! There will also be special appetizers such as Clam Chowder, a Ceasar Salad, and Tenderloin Tips.
Black Angus Steakhouse
Starting at 11:00 in the morning this Thanksgiving, the friendly staff at Black Angus Steakhouse invites you to spend the Holiday dining with them. Black Angus Steakhouse has earned a reputation as one of Tacoma's best restaurants, and if you've ever been there, you know it's easy to see why. The Black Angus Steakhouse is committed to keeping this reputation with their traditional Thanksgiving turkey meal complete with all the fixings. Stop by anytime from 11:00 in the morning until 9:00 at night to enjoy a delicious Thanksgiving feast.
No matter what you and your family do this Thanksgiving, we know that you're going to love the time you spend together, and the memories that you all create. If one of your ideal Thanksgiving memories includes driving a newer vehicle, come on over to our dealership here in Poulsbo. We know we've got the perfect vehicle for you. From all of us here at Liberty Bay Auto Center, Happy Thanksgiving!